Buy & Sell Real Estate in Hawaiʻi
If your next adventure includes owning a beautiful home in Hawaiʻi, you've come to the right place. We know of the most stunning and ideal homes for sale in Hawaiʻi. Buying your new home is a serious venture. It can be an absolute pleasure or a massive headache. Your house is not just your home, it is a serious investment in the area and your future. That's why Private Homes Hawaiʻi's real estate agents offer you the best knowledge of real estate sales in Hawaiʻi, as well as a selection of the best luxury Oahu and the Big Island real estate listings.
Our real estate agents offer the best local insight and knowledge on the Hawaiʻi real estate market and homes for sale in Hawaiʻi, but also on all of the must-see attractions and things to do around the islands. For an in-depth list of our favorite attractions, beaches, outdoor recreation, sights, shopping, museums, and events, request access to our complimentary Vacation Guide to Oʻahu and The Big Island.

What You Need to Know About Real Estate in Hawaiʻi
Where Should I Live in Hawaiʻi?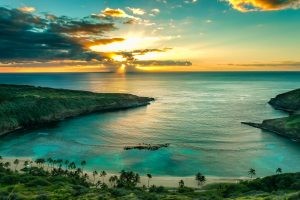 We offer the best Hawaiʻi properties on Oaʻhu and the Big Island. These are two of the best islands in Hawaiʻi, and you just have to experience it to learn why! Oʻahu is known as "The Gathering Place," and is home to the North Shore, where you'll find the best place in the world for surfing, as well as other Oʻahu attractions like incredible volcanic mountains, historic sites, museums, and restaurants! Contact us, and we'll walk you through the best Oʻahu real estate!
The largest of all Hawaiian islands, The Big Island, is a paradise that you need to experience. You'll see the most unique sights on the Big Island, like active volcanoes, white sand, black sand, and even green sand beaches! Contact us, and we'd love to help you with any Oahu real estate questions you may have!
Which Hawaiian Island Has the Best Real Estate Prices?
According to the Hawaii Association of Realtors' (HAR) housing trends, The Big Island has the most affordable housing with a median sales listing price for single-family homes of $472,000.
Private Homes Hawaiʻi has some of the top Oʻahu and Big Island real estate agents that can help you get your home buyer ready in no time. We specialize in luxury homes in Hawaiʻi, and we can show you how to effectively price and market your Big Island or Oʻahu property.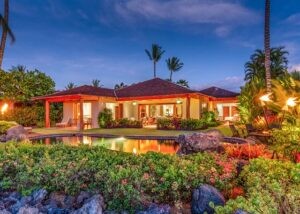 Rent Out Your Oʻahu or Big Island Property as a Luxury Vacation Rental
If you wish to put your luxury island home up as a vacation rental, we can assist with that as well! We offer full property management services, including personalized care to maintain the optimum condition of your home, negotiating contracts, innovative marketing to find the best tenants, and more. If you want to see our selection for a better look at our program, or maybe you want to take a trip to Hawaiʻi before making the big move, check out our Big Island and Oʻahu vacation rentals!