Your Guide to the Ultimate Hawaii Packing List
Planning a vacation to the Aloha State involves quite a bit of time and effort, but with some help, you and your family will be relaxing our beautiful beaches in no time. Our Hawaii packing list breaks down everything you need to bring (and everything you don't). So, are you ready to venture to our paradise?
For more information on how to make the most of your trip to Hawaii, be sure to consult our complimentary Vacation Guide!
How to Create Your Hawaii Packing List
Clothing
Are you wondering what to put on your Hawaii packing list? Comfortable and casual clothing are your keys to success! The Aloha State's warm weather calls for T-shirts, shorts, sunglasses, and hats. We also suggest packing a pair of pants (jeans or khakis) and a sweater for those occasional windy nights if you want to stay out for a night of stargazing. To limit laundry, do your best to pack pieces that are versatile so you can mix-and-match your outfits. It will save you tons of suitcase space (and time)!
Also, try not to overpack shoes and socks. Flip flops are the footwear of choice on the islands. If you want to enjoy all of the hiking, biking, and other land activities on our beautiful islands, bring one pair of athletic shoes.
Dress Like a Local: Many local women prefer loose, waist-free sundresses to shorts or pants because dresses allow more air to circulate.
Toiletries
Toiletries are some of the most difficult and frustrating parts of packing for any trip. Luckily, the Big Island and Oahu will have everything you need at stores near you. Don't worry about packing things like sunscreen or bug spray with you (although you likely pay a higher price than back home). The convenience is worth it. We recommend packing a quart-sized bag of liquids, gels, creams, and any other must-haves you need in your checked bag.
Our Tip: If you don't use sunscreen, you will be in for a rude awakening. Hawaii is closer to the equator than the U.S. mainland, so it only takes an hour or two to get a sunburn that will make you very uncomfortable for the rest of your trip. Trust us; make sure you lather up before enjoying any outdoor activities! You will also want to grab some aloe from the store.
Travel Essentials
With all the excitement surrounding a trip to our island, it's easy to leave behind essentials while writing up your Hawaii packing list. Some necessities that you will need include cell phone chargers, health insurance cards (just in case), your wallet (with driver's license and credit cards), tickets/travel vouchers, and a passport if you're not a U.S. citizen. You'll also want to bring along your camera with you to capture all of the incredible moments on your Hawaii vacation!
Plan Your Hawaii Vacation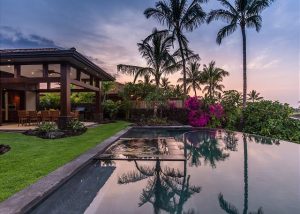 Are you searching for the ultimate Hawaiian getaway? Well, look no further than Private Homes Hawaii. Our collection of luxury rentals provides the perfect opportunity to explore Oahu and the the Big Island. With incredible locations and top-notch accommodations, you and your family can create memories that will last a lifetime.
Start planning your trip today by booking one of our properties. We look forward to welcoming you to our island paradise.