Oahu, Hawaii, is a paradise filled with sun-kissed beaches and crystal-clear waters. While it's true that some parts of the island can get crowded, there's a whole other side waiting for you to explore. This blog post will cover three off-the-beaten-path activities and spots in Oahu. It will also go over incredible places on the Big Island. Finally, we'll suggest some great accommodations for those looking to escape the crowds. You can experience Hawaii in a whole new light.
Ready to dive deeper into the Hawaiian experience? Download our free Vacation Guide, packed with top restaurants, attractions, and more to make your vacation unforgettable. Get your copy and start planning today!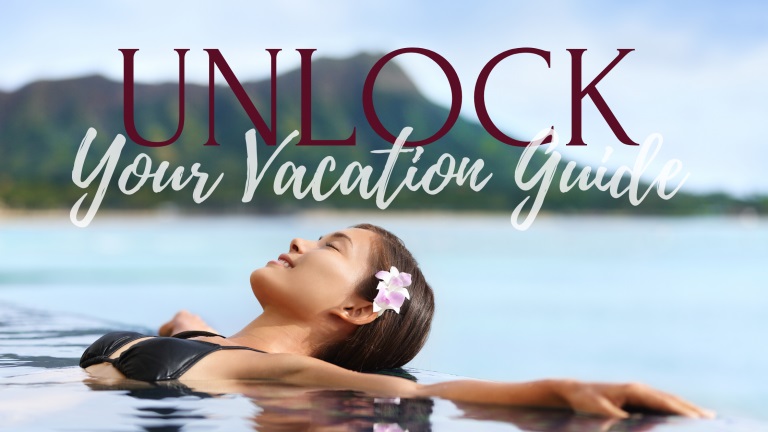 How to Escape the Crowds on Oahu, Hawaii
Is Oahu Crowded? The Real Scoop
One of the most frequently asked questions about O'ahu is, "Is it crowded?" The answer is both yes and no. Oahu has a reputation as "The Gathering Place," and specific areas like Waikiki can be bustling with tourists. However, the island offers a wide variety of experiences. It's easy to find less crowded spots where you can enjoy the island in a quieter way.
A Secret Beach on O'ahu
You've heard of Waikiki, but have you ever set foot on Waimanalo Beach? This lesser-known beach offers a peaceful setting away from the busy crowds. It makes a perfect place to relax for a day at the beach!
Aiea Loop Trail Oahu, Hawaii
Captivating views of Halawa Valley and O'ahu's southern coast await you on the Aiea Loop Trail. This lesser-known 4.8-mile loop offers a more secluded escape from the usual tourist spots. It is a perfect outdoor activity for connecting with nature. And Honolulu is still close by. The hike takes about three hours, depending on your fitness level.
Byodo-In Temple
If you want to immerse yourself in a cultural experience without the crowds, consider visiting the Byodo-In Temple. The trick is seeing it early in the morning before all the tour bus crowds arrive. It sits at the foot of the Ko'olau Mountains. It offers a serene and less crowded option if you get there when it first opens.
Explore Off-the-Beaten-Path Activities on the Big Island
If you want to explore other options, the Big Island is a fantastic choice. This Hawaiian island has diverse ecosystems and expansive landscapes. The Big Island offers a range of things to do that are less busy. From hidden beaches to stargazing atop Mauna Kea, there are plenty of places to go.
Curious about experiencing the Big Island's activities with fewer crowds? Check out our blog about how to avoid Big Island crowds.
Stay with Private Homes Hawaii for the Ultimate Off the Beaten Path Experience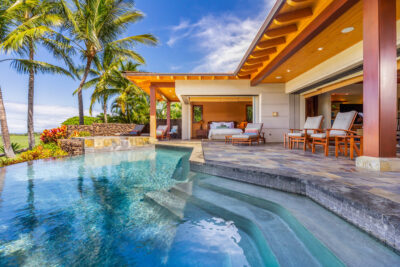 Oahu, Hawaii, offers more than just bustling beaches and tourist attractions. You can easily discover quiet beaches, peaceful hiking trails, and interesting cultural experiences that allow you to escape the crowds.
If you're seeking a more calm and personalized vacation experience, consider staying in one of our vacation properties on O'ahu or the Big Island.
Unlike busy hotels, our properties offer a peaceful environment, often complete with private pools and hot tubs. Plus, with fully-equipped kitchens and proximity to local supermarkets, you can enjoy intimate dinners without the noise and crowds of restaurants.
Ready to experience the best of Hawaii with fewer crowds? Browse our full list of gorgeous properties to find your dream Hawaiian getaway.