Dreaming of your next Hawaiian escape and a list of Hawaii tours to pack into your itinerary? You're in luck! We've compiled the ultimate list of tours you'll love. From biking to whale-watching, there's a tour that perfectly suits your idea of adventure.
But before we plunge into the fun, download our free Vacation Guide. Get more excellent vacation tips and ideas! It's free, jam-packed with info, and your ultimate key to a hassle-free Hawaiian getaway.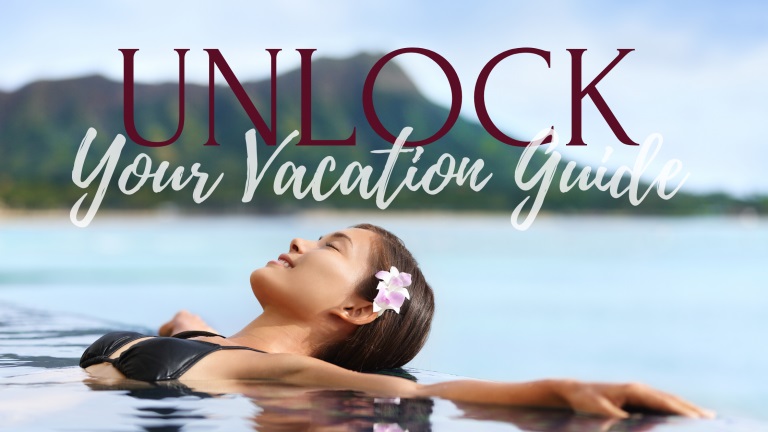 Ultimate Hawaiʻi Tours You'll Love on Your Vacation
Pedal Paradise: Experience Hawaiʻi on Bike Tours
Experience the fun of Hawaii up close on a bike tour. Not only can you ride different bikes like an E-bike or a mountain bike, but you can also explore the many delights of Hawaii. Go down the coastlines and through volcanic landscapes. Or ride into lush rainforests and feast your eyes on breathtaking vistas. You can explore ancient sites and waterfalls or tour local shops like bakeries and coffee breweries.
Wild Rides: Thrilling ATV Hawaii Tours
Do you love thrilling adventures? Then you'll not want to miss the ATV tours in Hawaiʻi. Ride through muddy trails and enjoy the exhilarating fun of the off-road paths of Hawaiʻi. ATV tours are the perfect choice for thrill-seekers who want to see Hawaiʻi in a unique and exciting way.
Walking Through Time: Cultural and Historical Hawaii Tours
If you love history, Hawaiʻi is rich in history and culture. There's so much to learn and love. Visit ancient temples, learn about the fascinating culture, and immerse yourself in the stories of Hawaiʻi's royal past.
Breathtakingly Big: Whale-Watching Tours
Or, have you got a soft spot for majestic marine life? A whale-watching tour is your ticket to witness the grandeur of these gentle giants. During winter, the Hawaiian waters become a playground for humpback whales. And it's truly a sight to behold you shouldn't miss! Also, another sensational experience that you shouldn't miss is swimming with the dolphins. Hawaiʻi offers many beautiful and enchanting experiences. Some of the best are where you can have close encounters with them.
Feel the Heat: Volcano Tours
No Hawaiian trip is complete without a visit to the volcanoes. Get up close and personal with the fiery beauty of Mother Nature. Or fly high above in a helicopter! Also, you can hike around volcanic craters and walk through hardened lava tubes.  And, if you're lucky, witness the lava's sizzling dance into the ocean. Either way, you'll be mesmerized by the experience. And if you take a volcano tour, you can learn more about their history and influence on Hawaiian culture.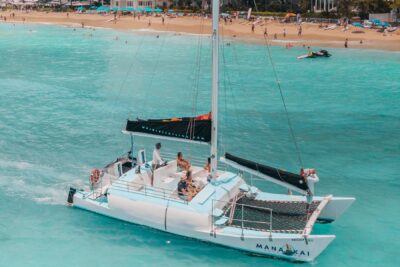 Zipping Through Paradise: Zipline Tours
The adrenaline junkie in you is going to love zipline tours. Glide above verdant valleys, cascading waterfalls, and tropical rainforests. Experiencing Hawaiʻi from a bird's eye view is amazing! It's an adventure that combines thrills with natural beauty. And it offers you a high-speed perspective of the islands.
Sail Away: Boat Tours
Cruising the clear, turquoise waters of Hawaiʻi is an enchanting experience. Hawaiʻi has glass-bottom boat cruises and dolphin-spotting excursions. Or even an underwater tour in a submarine. Feel the salty breeze in your hair, soak up the golden Hawaiian sun, and enjoy a water adventure you won't forget.
Oahu Hawaiʻi Tours
Big Island
Underwater Wonders: Snorkeling Tours
In addition to boat tours, Hawaiʻi is home to a vibrant underwater world. And snorkeling is the perfect way to explore it. Swim with a kaleidoscope of tropical fish, majestic sea turtles, and even spinner dolphins. And if you're lucky, you might see a manta ray.
Big Island Hawaiʻi Tours
Oahu
Heavenly Heights Helicopter Tours
For Hawaiʻi tours that pack a punch, a helicopter tour is your ticket. Hover over active volcanoes or swoop down lush valleys. Skim over the surf-kissed beaches and enjoy the height. It is an unforgettable way to see Hawaii's diverse landscapes in all its glory.
Oahu Hawaiʻi Tours
Big Island
Star-studded Skies: Stargazing Hawaiʻi Tours
Few things are as awe-inspiring as a clear night sky with thousands of stars. The Big Island, particularly at Mauna Kea, is known as one of the best spots for stargazing. You'll find a stunning view of the cosmos high above sea level and far from city lights. A stargazing tour will give you access to this unique experience. Get insights from knowledgeable guides about the stars. And on a clear night, you might even get to see galaxies! It's an unforgettable experience you'll love. One that really highlights the natural beauty Hawaiʻi has to offer.
Stay at the Best Places in Hawaiʻi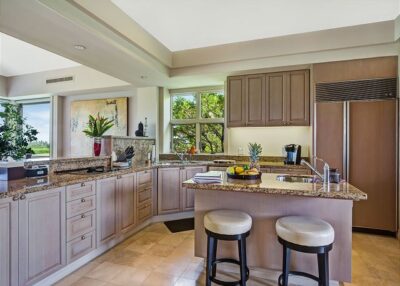 Then, when you've had a full day of Hawaiʻi tours, there's no better place to relax and unwind than in a beautiful vacation rental. Offering some of the best places to stay, we have gorgeous properties on Oʻahu and the Big Island we know you'll love. Our homes provide luxury, comfort, and stunning views. Plus, with our friendly service and top-tier amenities, you'll feel right at home in paradise.
Whether you're soaking in a private pool or watching the sunset from your lanai, you'll love it here. Enjoy a homemade meal in a gourmet kitchen, and you'll find that our homes are more than just a place to stay.
Ready to dive into the Hawaiian adventure of your dreams? Browse our available properties and book a reservation today.