In planning the perfect corporate retreat, Hawaii is a paradise featuring two exceptional destinations: Oahu and the Big Island. With its unique charm, each island promises a retreat and a transformative experience that fosters deeper connections and personal growth among team members. So keep reading to learn what each has to offer!
Before diving into Hawai'i's vibrant opportunities, grab your free Vacation Guide. It's your essential tool in planning your Hawaiian adventure. It recommends the best places to visit, top restaurants to try, and must-see attractions, helping you build an unforgettable itinerary.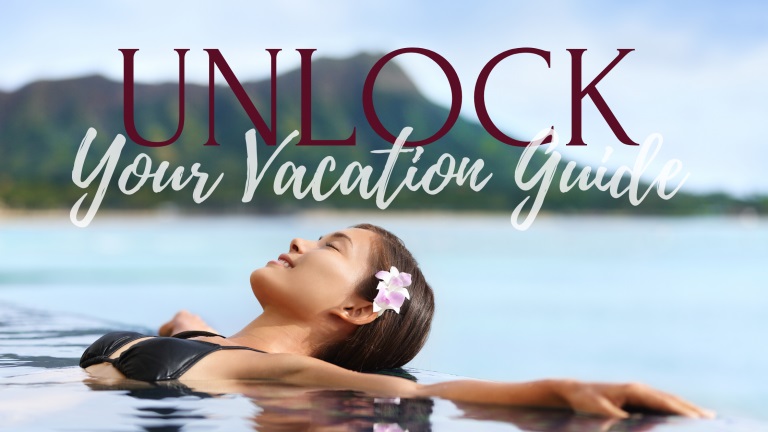 Choosing a Hawaiian Paradise for Your Corporate Retreat
When selecting a destination for your corporate travel, Oahu and the Big Island stand out for their unique offerings. From the bustling city life of Honolulu to the serene landscapes of the Big Island, each destination provides a backdrop that's as dynamic as your team. So let's dive into the array of activities that foster team bonding and offer a taste of these islands' local culture and natural beauty.
Oahu: The Heartbeat of Hawaii
Surfing Lessons at Waikiki Beach
What better way to help team spirit than riding the waves together? Waikiki Beach offers surfing lessons perfect for beginners. And it's great because learning something new makes it an inclusive and exciting experience for everyone.
Hiking Diamond Head
Take your team to new heights—literally! The hike up Diamond Head offers a challenging yet rewarding experience, culminating in a panoramic view of Honolulu. It will leave everyone speechless and with plenty of photo opportunities to take back to the office.
Catamaran Cruise Along Waikiki
Set sail on a catamaran and experience the beauty of Waikiki from the water. With the sun setting in the background and a cocktail in hand, it's a perfect setting for team bonding and relaxation.
The Big Island: A World unto Itself
Volcano Tours
Ignite the adventurous spirit of your team with a guided tour of Hawai'i's active volcanoes. It's not just a walk. It's a journey through Earth's most primal forces.
Night Snorkeling with Manta Rays
Transform an ordinary snorkeling trip into an amazing experience by doing it at night with Manta Rays. It's a surreal adventure that your team will discuss for years.
Coffee Plantation Tour in Kona
Take your team on an educational and aromatic journey through a Kona coffee plantation. Learn about coffee-making from bean to cup. Then enjoy some of the freshest coffee you'll ever taste.
Give Your Company Retreat the Ultimate Experience with Private Homes Hawai'i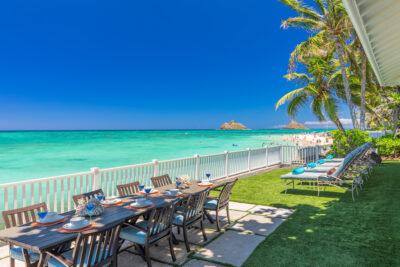 When it comes to planning an unforgettable corporate retreat, the luxurious accommodations of Private Homes Hawai'i are second to none. Envision your team coming together in a lavish villa.  Or perhaps you'd prefer an oceanfront residence complete with a white sand beach and a pool.
With a diverse range of rental properties on both O'ahu and the Big Island, the choices are abundant.
Each property comes with top amenities like air conditioning, hot tubs, and fully-equipped kitchens. This ensures your team experiences the peak of comfort and ease. Private Homes Hawai'i offers the luxury that will make your corporate retreat an experience to remember.
Ready to take the next step? Browse our beautiful properties and give your team the retreat they truly deserve.