5 of the Best Oahu Snorkeling Spots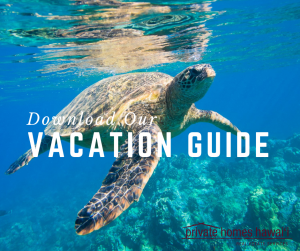 There's no better way to experience Hawaii than by diving below the surface and marveling at the beauty of the underwater world! Admire colorful coral reefs and the vibrant marine life when you visit some of the best Oahu snorkeling spots! You might even get the chance to see a majestic sea turtle in its natural habitat! From Hanauma Bay and Kahe Point all the way to Kuilima Cove, you can start your snorkeling adventure from just about any corner of the island. Whether you are a pro or just getting your feet wet, dive right into this experience that you'll remember for a lifetime! If you need more suggestions for things to do on Oahu, download our free Vacation Guide!
Check Out These 5 Oahu Snorkeling Spots
1. Kuilima Cove
One of the most serene snorkeling spots on Oahu, Kuilima Cove is protected from the waves by a natural rock barrier. This small bay is located on the North Shore of the island. It's an excellent kid-friendly option because of the calm waters and unobstructed views. You'll encounter a variety of underwater fish including butterfly fish, parrot fish, damselfish, perch, triggerfish, and more! Relax on the beautiful white sandy beach after you've had your fill of excitement for the day.
2. Kahe Point
The waters are exceptionally clear at Kahe Point Beach Park. It is fairly common for snorkelers to encounter green sea turtles at this location. It's important to remember that you should only look, not touch the turtles! Sea turtles are endangered, and it is illegal to get too close to them. In addition to the turtles, you might see snapper, hawkfish, surgeonfish, various crustaceans, and invertebrates!
3. Hanauma Bay
Hanauma Bay is the most famous snorkeling spot in Hawaii because of the high fish population and the popularity of the Bay. It has been recognized as a protected marine life conservation area and underwater park since 1967. You do have to pay a fee to enter the Bay, the cost being $7.50/person. You won't regret adding a visit to this location on your 5-day Oahu itinerary!
4. Kaena
While Hanauma Bay is beautiful, it is not free from crowds. Kaena, on the other hand, is a mile-long stretch of beach that offers some of the most beautiful underwater views you could possibly imagine. Here, you'll avoid the crowds and still see marvelous marine life below the surface of the water. You can expect to see squirrel fish, needlefish, turtles, and more! You'll remember this Oahu excursion for the rest of your life!
5. Sharks Cove
Divers and snorkelers alike venture to Oahu's North Shore to admire the bustling wildlife that thrives at Sharks Cove. If you're feeling extra adventurous, consider booking a shark diving tour with Hawaii Shark Encounters! There's nothing more thrilling than seeing sharks, even from the safety of a professional-grade shark-diving cage!
Private Homes Hawaii Has the Best Vacation Rentals on Oahu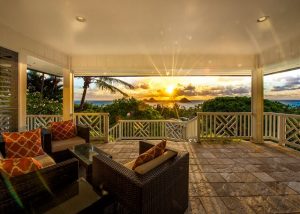 There's no shortage of exciting things to do on Oahu! Whether you're looking for the best Oahu snorkeling spots or attending one of Oahu's amazing events, you're in for the vacation of a lifetime. Ensure your getaway is one for the books when you stay in a Private Homes Hawaii vacation rental. Our beautiful homes boast outstanding views, elegant accommodations, and stylish decor. For instance, our Kehaulani-Lanikai property opens up onto a spectacular porch that looks out over the ocean. The sunsets from this property are so striking. You'll never want to return home. What are you waiting for? The island of Oahu beckons…