O'ahu is rich with vibrant history, compelling culture, and boundless adventures. Home to the majority of Hawai'i's population, "The Gathering Place" lives up to its name. Between breathtaking views of the North Shore and the busy city center that is Honolulu, you're guaranteed to have the time of your life! The annual events that take place on this island truly capture the essence of Hawai'i. From showcases of Hawaiian dance and music to food festivals and flower parades, visitors will experience the Aloha State from a local perspective at these highly-acclaimed O'ahu events.
Going to one of O'ahu's annual events is a must, and if you need help deciding what else to do during your stay on the island, you may want to consult our Vacation Guide! There's no need to sweat the planning, we've already done all the work for you. This carefully constructed planner has everything you need for your O'ahu itinerary. Make sure to unlock your copy today!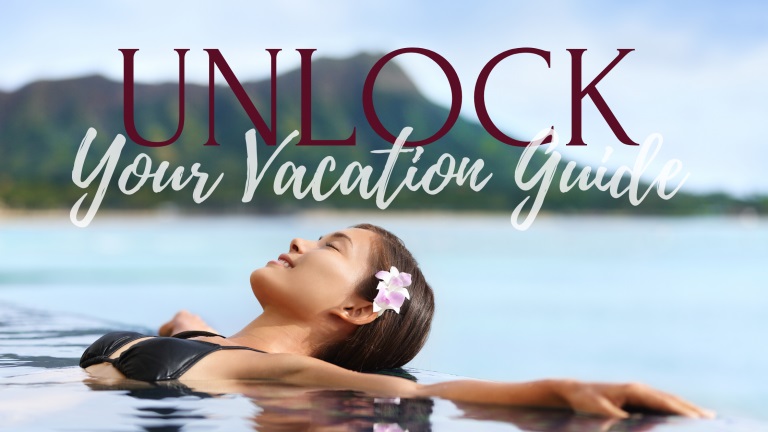 Your Guide to Festivals, Concerts, and Cultural Celebrations

on

O'ahu
Ongoing Events
Please note that some of these events are postponed due to COVID-19 precautions. Check the event's website for updates.
Kuhio Beach Hula Show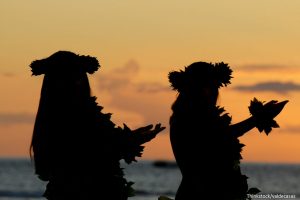 Every Tuesday, Thursday, and Saturday, visitors are encouraged to enjoy authentic Hawaiian music and hula shows at Kuhio Beach in Honolulu. The Kuhio Beach Hula Show is free to the public and held throughout the year as long as weather permits. What a perfect way to set the scene for your O'ahu vacation!
Art on the Fence
The Honolulu Zoo exhibits Art on the Fence every Saturday and Sunday. This free event is a great way to discover local artists and their portrayals of Hawaii's beauty. A Waikiki tradition, Art on the Fence has been around since 1953. Strap on your sandals and stroll down Monsarrat Ave to view the beautiful artwork. You may even come home with a new piece for your wall.
O'ahu Annual Events by Month
January
The Sony Open is the largest charity golf event in Hawaiʻi. World-class golf professionals play at the stunning Waialae Country Club. This major event raises funds for local nonprofit organizations. If you're planning on visiting Hawai'i in January, don't miss the tee–off at this grand golf event!
February
If you're fascinated by Hawaiian culture and its roots, you will love the Honolulu Festival. This premier event celebrates Hawaiian culture as well as the different cultures found throughout Pacific regions. Enjoy the engaging performances and observe the event's main theme, "Pacific harmony."
Pow! Wow! Hawai'i is a neat festival that takes place during Valentine's Day week. Hundreds of international artists team up with local artists to create unique and inspiring murals in the Kaka'ako district. While the festival has expanded to cities all over the world, the event's beginnings were on O'ahu.
March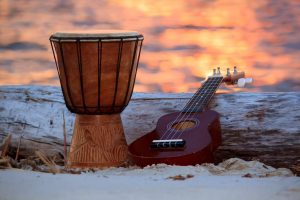 May
Every year on May 1, visitors and locals participate in the Lei Day Celebration. The Lei is a widely recognized symbol for "Aloha." Perfect for family fun, this colorful event features artisans and their handcrafted Leis as well as games, crafts, and food.
The entire month of May consists of musical recognition and cultural commemoration. Mele Mei is a celebration of Hawaiian music. From hula and ukulele to island reggae and steel guitar, no genre goes unnoticed. If you're visiting the island of O'ahu in May, you're guaranteed a rockin' time listening to incredible live music.
June
Hawai'i's lively color palette is trending in everything from high fashion to interior design. If you're drawn to the vivid radiance of O'ahu, then you don't want to miss the King Kamehameha Floral Parade. The century-old parade showcases brightly decorated floats and horse riders every June in Honolulu.
Mango Jam Honolulu takes place each June to honor one of Hawai'i's tastiest fruits, the mango! Get a taste of O'ahu's most beloved fruit along with other delicious delicacies. The festival features live entertainment, craft booths, a beer garden, and a farmer's market.
July
Returning to the Iolani Palace every year in July, the Prince Lot Hula Festival attracts spectators from all over the world. While the event is centered around hula, it is not competitive. Visitors learn a lot from the many cultural demonstrations and festival performances.
While sake is a popular Japanese beverage, it is widely recognized, especially in Hawai'i! The Joy of Sake is an annual event that not only takes place in Honolulu and Japan but all over the world. Participants are invited to explore and taste different types of sake at Honolulu's best Japanese restaurants. You're on vacation in Hawai'i, so why not indulge a little?
September
The Aloha Festival is the largest cultural celebration in the state and the largest Hawaiian celebration in the country. The weeklong event aims to foster the meaning of "Aloha" by honoring the Islands' unique heritage. Surrounded by O'ahu's beauty and local pride, travelers will cherish their unique experiences on this colorful occasion.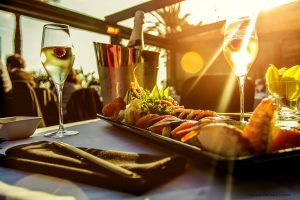 October
Honolulu wine and food festival. Hungry for a gourmet getaway? The Hawaii Food and Wine Festival takes place in late October across multiple islands. The event features a stunning cast of internationally acclaimed chefs and culinary personalities as well as wine and spirit producers.
Surrounded by beautiful ocean waters, it comes as no surprise that canoeing is such a popular team sport in Hawaii. The Molokai Hoe Canoe Race invites canoe paddling teams from around the world to cross the Kaiwi Channel, which spans 41 miles of open ocean. Fans can watch the racers take off from Hale O Lono and finish at Hilton Hawaiian Village.
November
For many, a Hawaiian vacation isn't complete without catching some waves. Celebrate the art of surfing at Vans Triple Crown of Surfing. Clear skies, warm weather, and giant, curling waves attract professional surfers from around the world to compete. The water sporting event begins in November and carries into early December.
December
Another popular sporting event on O'ahu is the Honolulu Marathon. As one of the largest marathons in the United States, this dash through paradise stretches 26.2 miles from Ala Moana Boulevard to Kapiolani Park. Take in the magnificent views of Hawaii and get your heart racing. We can't think of a better marathon location.
Get in the spirit this holiday season and experience Honolulu City Lights, a month-long celebration with dazzling Christmas light displays at Honolulu Hale. You'll be able to participate in numerous family-friendly activities and even receive a visit from Shaka Santa and Mrs. Clause!
Book Your Dream Vacation with Private Homes of Hawai'i
If the enticement of O'ahu events is enough to lure you to visit, you'll find the comforts of home at one of Private Homes Hawaii's properties. We have over a dozen homes on O'ahu that are perfectly suited for your vacation needs. We know you'll be busy with all the celebrations, dining, and adventures on the island. The breathtaking views and tropical vibes of our vacation rentals make for the perfect home away from home.
Relax between escapades at our stunning Mokulua Aina Lanikai Beach property. Catch the salt breeze from the property's private pool or stroll down to the nearby Lanikai Beach access. Surrounded by impressive Hawaiian flora and lush landscapes, we know you're going to love it here. Book your stay today!