Here Are the Most Epic Spots for Oahu North Shore Surfing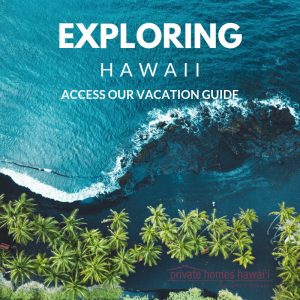 If you've been chasing after the perfect wave, you're sure to find it along Hawaii's North Shore. Known as the best surf spot in the world, Oahu draws adventure-seekers from near and far, and for very good reason! With towering swells and crystal-clear water, nothing can compare to the thrill of North Shore surfing. Come experience it for yourself and see what everyone is raving about! Before you go, make sure to request access to our free Oahu Vacation Guide. It's full of great tips about the best local restaurants, surfboard rentals, and so much more!
An Overview of Oahu North Shore Surfing
Oahu's North Shore is a seven-mile stretch of surfing paradise. Whether you plan to shred some waves or watch from the beach, there are a few things to keep in mind when planning your trip. First, the time of year plays a major role in the type of experience you will have. Winter is the best time to see all of the main action. This is when the legendary "monster" swells start rolling in, attracting professional surfers and fans from around the globe. With crests reaching as high as 30 feet, it is an incredible sight to behold! As a result, some of the world's most exciting surfing competitions are held here from October through February. But don't take our word for it; you'll just have to come and see them for yourself!
Because of the gigantic waves, only seasoned pros should attempt to surf the North Shore during the winter months. If you are a new surfer looking to hone your skills, summer is a better time to visit this area. The ocean is much gentler at this time, offering great conditions for beginners who are still getting their sea legs. We also recommend viewing the North shore surf cam to see a live feed of the current ocean and weather conditions.
Top 3 North Shore Hawaii Surfing Spots
There are too many North Shore Oahu beaches to count, so we've put together a list of the best surfing spots to help you plan your trip. Make sure to check out a few of them during your stay!
1. Waimea Bay
Filled with natural beauty and unique history, no trip to Hawaii is complete without a stop at Waimea Bay. Also known as the birthplace of big-wave surfing, daredevils have been riding these massive North Pacific swells since the 1950s. In addition to spectacular surf, Waimea Bay offers a picturesque setting and some of the best views on the island. Watch the pros compete in the wintertime, or enjoy bodyboarding, diving, and snorkeling in the summer. And don't forget to take a leap off of "Jump Rock" while you're there. Nothing will get your heart racing like a free-fall into the aquamarine water below!
2. Banzai Pipeline ("The Pipe")
Named the deadliest wave in the world, The Pipeline is not for the faint of heart! Located off Ehukai Beach Park, this spot is notorious for its gigantic waves, which break in the shallows just above a razor-sharp reef. The result is a massive, blue, terrifying wall of water that curls into a perfect wave every time. Only the bravest souls have dared a tube ride here, including legends like Jamie O'Brien, Gerry Lopez, and Derek Ho, among others.
If you would like to watch a North Shore surf competition, the Billabong Pipeline Masters should be at the top of your list! Held at The Pipe annually since the 1970s, it is the final event of the Vans Triple Crown of Surfing and the final round of the World Surf League Championship Tour. Spectators can stand right by the edge of the water and watch as the world's best surfers compete for a share of the $525,000 cash prize (and major bragging rights)!
3. Sunset Beach
Located two miles East of The Pipeline, this two-mile stretch of beach hosts some of the world's biggest surfing competitions. Not-to-be-missed events include the HIC Pro, the Vans World Cup of Surfing, and the Sunset Open. Watch big-wave surfers navigate the barrels, sharp turns, and aerial maneuvers in the wintertime. Then, come back in summer for some of the best snorkeling on Oahu! Just as the name suggests, Sunset Beach is also one of the best places to watch the sunset on the island. After a fun day on the water, settle down by the shore and enjoy the spectacular views!
Private Homes Hawaii Welcomes Surfers!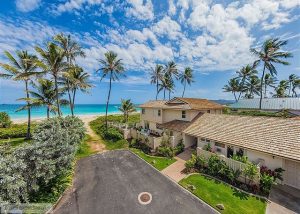 Now that you're ready to scope out all of these amazing North Shore surfing spots, it's time to start planning your trip! When looking for vacation rentals on Oahu, we invite you to stay with Private Homes Hawaii. We offer a wide array of luxury beachfront rentals on Kailua, Lanikai, Kahala, and Waimanalo beaches. Each of our properties is a short drive from the North Shore and just minutes from all of the best attractions, restaurants, and beaches.
Located at the end of a private lane on beautiful Kailua Beach, it's hard to imagine a more perfect retreat than Place in Paradise. With room to comfortably accommodate 14, this 5-bedroom oceanfront home has everything you could ever want or need while on vacation. Walk to the beach and enjoy a fun day of surfing, stand up paddling, kayaking, boogie boarding, swimming, kiteboarding, or simply lounging in the soft white sand. Feel free to use the beach chairs, towels, or boogie boards during your stay. Guests also have exclusive access to the facilities of the Hale Kai Surf and Racquet Club.
TVU: #90/TVU-0248
Don't wait to start planning your next surf trip. Browse all available properties and hang loose at one of the most relaxing getaways on Oahu! We look forward to seeing you soon.