We Manage the Best Long Term Rentals on Oahu!
Are you looking for the best Hawaii property management company to take care of your beautiful, tropical destination home? So many people are planning an extended vacation or traveling for business, and Private Homes Hawaii offers the best long-term rentals on Oahu. We are a property management company for vacation homes all over the island, including the North Shore near the best surfing. Or, the gorgeous vacation rentals in Honolulu near the city, Diamond Head State Monument or Waikiki Beach. We are happy to manage your luxury beach home with the best care!
The Best Property Management Services for Long Term Rentals
We Guarantee the Best Experience for Our Tenants and Property Owners
We take good care of our guests and assist them with hospitality so that they can have the best Oahu vacation ever. One thing we do for our guests is gifting them with a complimentary Vacation Guide! Inside this handy planner, they can find tons of information from locals on great activities, restaurants, and more. Plus, they receive additional details on our extended vacation home rentals. So many travelers have used this guide to plan their unforgettable long-term vacation to Hawaii!
We Commit to Taking the Best Care of Your Luxury Vacation Home
Tenant Screening
We make it a priority to care for each one of our vacation rentals under our property management services. In order to make sure your home stays in mint condition, we bring in the best tenants with strategic marketing as well as to conduct a credit and criminal background tenant screening before signing a lease.
Personalized Care for Your Home
It is our goal to offer personalized care and maintain the optimum condition of your home so that you can keep your peace of mind knowing your property is in good hands.
Our guests book with Private Homes Hawaii for a luxury experience in Hawaii, and we make sure their expectations are fulfilled by keeping our rentals in tip-top shape with regular cleaning and maintenance. We strive to continue to be the best Honolulu property management service in the area.
Maintaining High Standards
We source and negotiate contracts with professionally licensed contractors and ensure that everything is in compliance with legal and safety standards. We also make sure to follow the professional standards of the Hawaii Association of Realtors.
We guarantee that your vacation property is in good hands when you allow us to manage your property on Oahu.
Here are a few examples of the stunning Oahu vacation rentals we manage: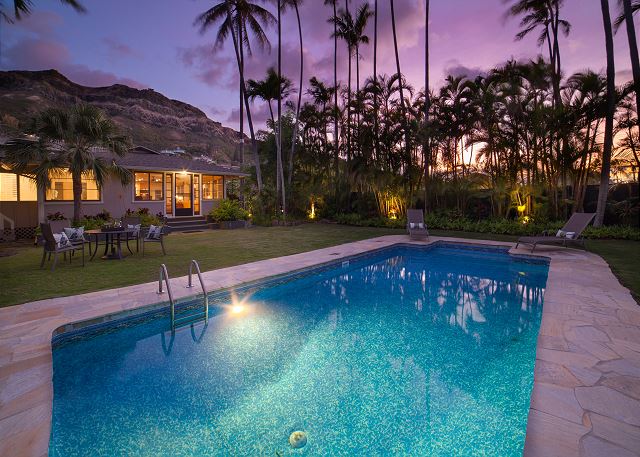 Rent Out Your Rental Property With Private Homes Hawaii!
While our long term rentals on Oahu are perfect for making use of your vacation home for several months, Private Homes Hawaii also manages short term rentals! Check out our vacation properties on Oahu and the Big Island.
Or, browse a complete catalog of our long term rentals. We can't wait to work with you in taking care of one of your best treasures – your elegant property on Oahu!