Explore the Best of the Ocean on an Underwater Scooter in Hawaii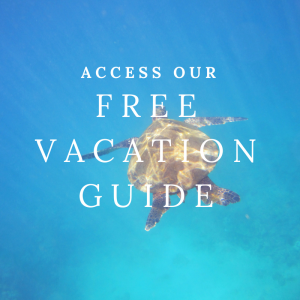 Do you find yourself struck with wanderlust? Hawaii boasts countless opportunities for thrilling exploits. Dive into exciting outdoor adventures. For a truly unique experience, consider renting or booking a tour on an underwater scooter in Hawaii. Jump in and explore deep beneath the ocean's surface. Admire the breathtaking coral reefs and marine wildlife that thrive below. Continue reading to learn more about underwater scooters in Hawaii. Access our vacation guide for more suggestions on what to see and do during your tropical getaway!
Underwater Scooter on Hawaii's Big Island
Alaka 'i Nalu (Leaders of the Waves)
Water sports experts at Alaka 'i Nalu love sharing their skills and expertise. If you're looking for adventure, it's the perfect place to go! This Big Island experience allows you to "power snorkel" below the surface of the ocean. Get close to the beautiful coral reefs and marine wildlife. They offer scooter models appealing to all levels of experience. This unique underwater activity is fun for everyone 12 years of age or older!
Underwater Scooter on Oahu
Island Watersports Hawaii
For a truly unique Oahu excursion, book a submarine scooter tour with Island Watersports Hawaii. Dive below in a submersible scooter with professional staff by your side and explore the marvels of the ocean. Choose between a basic two-hour tour and an eco-tour that includes turtle-watching from a catamaran!
Bob's Hawaii Adventure
See the best of what lies beneath the Pacific in a high-tech "breathing observation bubble" with BOB's Underwater Scooter Adventure during your next Oahu vacation! Propel through the water and enjoy the aquatic diversity of the deep blue. No snorkeling, diving or SCUBA experience is needed to enjoy this exciting venture!
What to Expect
Like snorkeling and diving, you can expect to see spectacular views of oceanic landscapes, marine terrain, and biodiversity with crystal clarity. Get close to coral reefs and take in your surroundings. You might see schools of fish, sea turtles, pods of dolphins, and more! First-timers should consider taking a tour with one of the aforementioned companies to ensure you get the most out of your experience. Allow the scooter to propel you down below and bring you closer to the ocean floor where you'll encounter colorful wildlife. Whether you opt for a snorkeling scooter or an enclosed breathing observation bubble, you're bound to have a fantastic time!
Where to Stay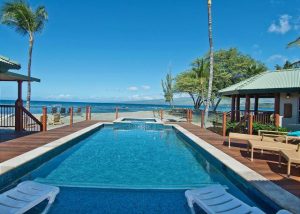 Hawaii is a destination overflowing with adventure and excitement. After a busy day exploring the depths of the ocean in an underwater scooter off the islands of Hawaii, return to your beautiful Private Homes Hawaii vacation rental. Take in the sweeping, tropical views from the saltwater pool or private lanai when you stay in our Puako Hylton property on the Main Island. There's nothing like waking up in the morning to the sound of lulling waves climbing up the shore just steps away from the property. We know you're going to love it here and we look forward to hosting you!