As one of the most popular tourist destinations in the world, there are many things to do on Waikiki Beach. This beautiful beachfront neighborhood is home to some of the island's best attractions, restaurants, and shops.
Visitors can enjoy the sun and sand on Waikiki Beach or take a surfing lesson. There are also numerous hiking trails nearby, as well as some of the most famous landmarks in Hawaii, such as Diamond Head.
Whether you're looking for a relaxing vacation or an adventure, you'll find it in Waikiki.
To gain additional insights on the best places to eat, things to do, local events, and main attractions, download our complimentary Vacation Guide to get the best recommendations!
The 5 Most Popular Things to Do on Waikiki Beach
1. Learn to Swim, Surf, and More
The best place to learn how to swim, surf, scuba dive, canoe, and paddle board is in Waikiki. Waikiki is one of the best beaches in the world, and it is the perfect place to learn how to do different water activities. There are many different surf schools, swim schools, and other types of schools to choose from, so you can find the ideal fit for your skill level and interests. And, of course, there is nothing better than learning how to surf or paddle board in the beautiful Waikiki sun. So come on down to Waikiki and start your water adventures today!
2. Sail on a Catamaran from Waikiki Beach
Looking for an unforgettable experience in Waikiki? Rent a catamaran and enjoy the beautiful Hawaiian scenery from the oceans of Hawaii. Catamarans are fast and fun, making them perfect for cruising around the island. With gorgeous scenic views of places like Diamond Head and relaxing while exploring, a catamaran rental is a perfect way to spend a day in Waikiki.
3. Take a Cruise from Waikiki Harbors
Waikiki is one of the most popular cruise destinations in Hawaii. Every year, thousands of visitors take cruises from Waikiki to do various things around the island like whale watching, swimming with the dolphins, or spending the afternoon on a glass-bottom boat. There are a variety of cruises to choose from, ranging from short two-hour trips to half-day trips. No matter what type of cruise you choose, you're sure to enjoy the stunning scenery and warm weather of Hawaii.
4. Visit Kalakaua Avenue
If you're looking for a place to have some fun in the sun, Kalakaua Avenue is the place to be. This vibrant street is lined with bars, shops, and restaurants, making it the perfect place to spend a day or night out. Whether you're looking to relax with a drink in hand or dance the night away, you'll find what you're looking for on Kalakaua Avenue, one of the most famous streets in Honolulu.
5. Spend the Day Relaxing on Waikiki Beach
It's hard to beat a day spent soaking up the sun, relaxing on the beach, and swimming in the ocean. Waikiki Beach is the perfect place to do all of those things. The sand is soft and white, the water is crystal clear, and the waves are just perfect for swimming. Plus, there's nothing like being able to relax on the beach and enjoy the incredible views of Diamond Head and the Honolulu skyline. Whether you're looking to relax or have some fun, Waikiki Beach is the perfect place to be.
Enjoy One of the Best Places to Stay on Oahu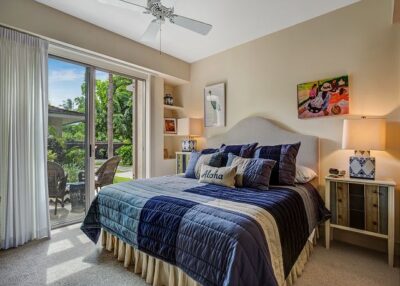 Looking for a breathtaking place to stay in Oahu? Look no further than a Private Homes Hawaii Vacation Rental. With some of the best views on the island, our vacation rentals offer everything you need for a perfect getaway.
Each rental is fully furnished and comes with a variety of amenities to make your stay even more comfortable. Whether you're looking for a quiet place to relax or a home base for exploring all that Oahu has to offer, you'll find it in a Private Homes Hawaii Vacation Rental.
Browse our available properties and start planning your Oahu vacation today!