A day trip to Oʻahu from other Hawaiian Islands will make your dream vacation to Hawaiʻi amazing. Each island has its unique personality, making them all worth visiting. If you're looking for great ideas to fill up your day trip to Oʻahu, keep reading to discover all it has to offer with its famous attractions, culture, and history.
And if you're looking for other ideas or want a great resource for your vacation planning, download our free Vacation Guide, where you can get all the best restaurants, attractions, and things to do in Hawaiʻi. We curated our best recommendations to make planning easy for you!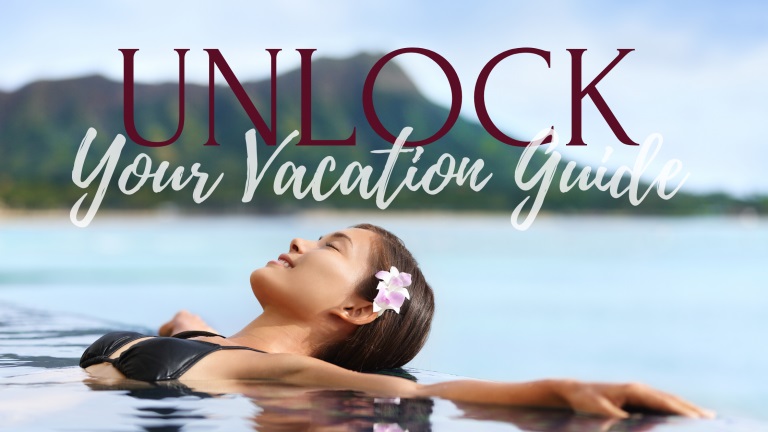 8 Amazing Things to Do on Your Day Trip to Oʻahu
Visit Pearl Harbor
On December 7, 1941, Japan brought the United States into World War II due to its aerial attack on Pearl Harbor. It is a significant and emotional part of Hawaiʻi and the United State's history. Located on Oʻahu, you can visit the USS Arizona Memorial, created in memory of 1,177 soldiers and Marines who lost their lives that day or due to this tragic and devastating attack. It's excellent for those wanting to learn more about Hawaiʻi's history or history buffs!
Hike Diamond Head
Diamond Head is a crater located on Oʻahu and one of the most iconic landmarks on the island. It is a strenuous hike to the top of the crater's rim, but the magnificent views are absolutely worth the effort once you get there. The hike takes about an hour to the summit, and it can be pretty steep in some areas, but there are plenty of places to stop along the way. Bring your best hiking gear, camera, and water bottle, and have a great time exploring one of Oʻahu's most unique attractions.
Explore Waikiki Beach
A world-renowned, Waikiki Beach is another iconic spot to visit on Oʻahu. It's a beautiful place to explore the local shops and restaurants, but also great for swimming, surfing, and relaxing in the sun. Waikiki is in the heart of Honolulu, and its atmosphere and vibe are unique to the rest of the islands, making it a must-see on your day trip to Oahu.
Take a Tour of the North Shore on Your Day Trip to Oʻahu
If you want to tour North Shore, you will find it is home to some of the most stunning beaches on Oʻahu. It is also known for its big waves and world-class surfing. You can explore the highlights and culture of the area by going to places like Sunset Beach, Haleiwa, and Pipeline.

Visit the Polynesian Cultural Center
If you go to the North Shore, another great place to add to your day is the Polynesian Culture Center. It is a living museum showcasing the culture and traditions of the Pacific Islands. It is home to six villages representing different Polynesian cultures and where you can participate in traditional activities like cooking, weaving, and hula dancing!
Explore Chinatown on Your Day Trip to Oʻahu
Chinatown in Honolulu is the oldest in the United States. Visitors can explore a variety of restaurants, shops, and art galleries and learn about the area's rich history in Chinese culture that contributed to and integrated with Hawaiʻi.
Visit the Iolani Palace
The only royal palace to ever have existed in the United States is the Iolani Palace. From 1882 to 1893, it was the home of Hawaiian monarchs. Take a guided tour of the palace and learn about the intriguing history of the Hawaiian monarchy.
Other Great Spots for Your Day Trip to Oʻahu
There are so many beautiful places to visit in Hawaii that it would be impossible to list them all. To list a few more, you can check out Bishop Museum for a look at 25 million artifacts and specimens in this natural museum or check out other museums on Oʻahu. Or try the Honolulu Museum of Art, home to 50,000 pieces of art from around the world. If you prefer shopping, try the Ala Moana Center, where you can shop for brands like Chanel and Gucci. Or spend some time on Hanauma Bay swimming, snorkeling, and relaxing.
Planning ahead is a great way to get the most out of your day trip to Oʻahu. Due to the size of the island, it is difficult to see everything in just one day. You may want to pick your favorites or even consider staying two days if there is a lot you want to see.
Planning can help you be realistic about everything to get the most out of everything you do. Also, plan your transportation and get familiar with island hopping, so you understand your best options for ground transportation, such as buses, taxis, and rental cars.
No matter what you decide to do, Oʻahu is an excellent place to visit for a day trip. There is something for everyone to enjoy, so many things to try, and places to go where you can experience things like no other place.
Stay in Some of the Best Places on Oʻahu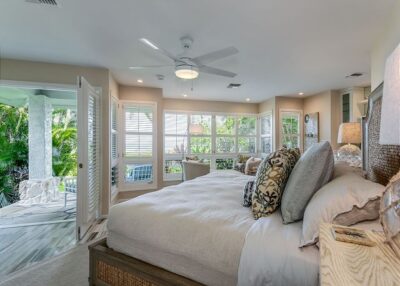 If one day on Oʻahu isn't enough for your itinerary, consider renting one of our beautiful vacation homes. Browse our rental properties on Oʻahu or the Big Island.
We have stylish, unique private homes with fantastic amenities. Feel right at home with fully equipped kitchens, ocean views, and convenience to shops, restaurants, and attractions.
Browse our vacation properties for your favorite, and book a stay today!