If you're comparing the Big Island vs Oʻahu when planning your dream vacation to Hawaiʻi, this blog will help. Both offer unique experiences that cater to diverse interests. This blog delves into a detailed comparison of beaches, nature, and more between the Big Island and Oʻahu. Ultimately helping you decide which destination suits you best. Dive in so you can make the best decision for your vacation!
Get an extensive list of things to do with our free Vacation Guide. Get a list of delicious restaurants, exciting attractions, and things to do in Hawaiʻi. Download your copy today!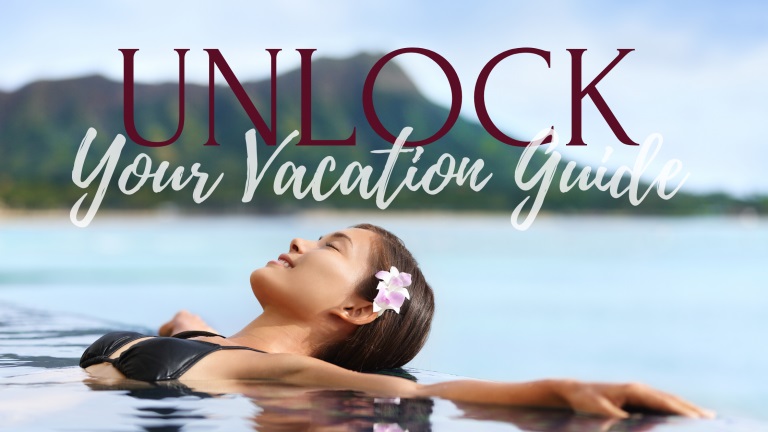 Table of Contents
Beaches: The Big Island vs Oʻahu
Nature: Exploring the Beauty of The Big Island and Oʻahu
Volcanos: Witnessing Fire and Earth's Power
Restaurants: Tasting Local Delicacies
Family Activities: Fun for Everyone
Couple Activities: Romantic Escapes
6 Things to Consider When Deciding Between the Big Island vs Oʻahu
1. Beaches: The Big Island vs Oʻahu
The Big Island boasts stunning and diverse beaches. Kua Bay is known for its white sands and crystal-clear waters. And on the Hilo side, Punalu'u Beach with its black sand and turtle sightings. Conversely, Oʻahu offers iconic beacheslike Waikiki Beach. It is a hub for water sports and beachfront resorts. With its picturesque turquoise waters, Lanikai Beach is a popular spot for kayaking and snorkeling.
2. Nature: Embracing the Splendors of The Big Island and Oʻahu
Both islands offer a captivating array of natural wonders. On The Big Island, the enchanting and majestic Akaka Falls contribute to the island's allure. Meanwhile, Oʻahu boasts lush rainforests in Manoa Valley and the serene Byodo-In Temple in the mountains.
3. Volcanos: Witnessing Fire and Earth's Power
If you're fascinated by volcanos, The Big Island is a must-visit. Hawaii Volcanoes National Parklets visitors get close to active lava flows and witness the ever-changing landscape. Although not as volcanic, Oʻahu offers the educational and scenic experience of Diamond Head. It is an extinct volcanic crater with panoramic views of Honolulu.
4. Restaurants: Tasting Local Delicacies
The Big Island is renowned for its Kona coffee. But also macadamia nuts and the traditional Hawaiian dish "poi" made from taro root. However, Oʻahu's bustling food culture can be experienced at the famous North Shore shrimp trucks. Don't miss the chance to try a plate lunch with a mix of Hawaiian and Asian influences.
5. Family Fun: A Variety of Adventures
While the Big Island offers families educational and adventurous experiences, such as exploring botanical gardens and interacting with sea turtles at the Mauna Lani Resort, Oʻahu delights with family-friendly attractions like the Honolulu Zoo, Sea Life Park, and the Polynesian Cultural Center.
6. Couple Activities: Romantic Escapes
Oʻahu provides a more vibrant and bustling atmosphere if you're seeking a romantic getaway. Stroll hand in hand along Waikiki Beach at sunset or enjoy a private dinner cruise. On the other hand, opt for a private helicopter tour over the volcanos on the Big Island. Or explore secluded beaches like Makalawena.
In conclusion, the Big Island is ideal for nature enthusiasts and those seeking a more tranquil escape. Oahu is perfect for those who crave a mix of vibrant city life, beautiful beaches, and historical landmarks.
Stay in a Luxurious Vacation Rental on the Big Island or Oʻahu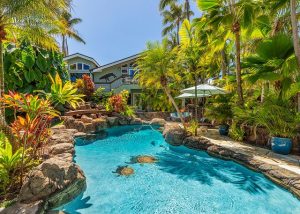 While deciding between the Big Island vs Oʻahu, check out our stunning properties on Oʻahu and the Big Island. Seeing these gorgeous accommodations may help you decide which island is your favorite!
Browse our available properties and book a reservation today.