7 Oahu Breweries That Will Impress You
Imagine yourself on a tropical island. How would you like to spend your time? Maybe you'd like to take in the breathtaking views of the surrounding ocean, mingle with the local crowd to learn about the best places to visit and sample some of the tastiest craft brews produced in Hawaii. When you visit one of the best Oahu breweries, you can experience all of the above! Order a flight of beer to sample the flavors of Hawaii and chat with some of the beer lovers who live on the island to get awesome input on some of their favorite beaches and outdoor adventures.
If you're planning a trip to Oahu anytime soon, you should consult our complimentary Vacation Guide. Between touring all the best Oahu breweries, you'll have so much to see and do. Guests use our planner to find:
The best restaurants on the island
Everyone's favorite hiking trails and nature tours
Exciting attractions, festivals, and events
Adventurous outdoor and watersport activities
Request access to your guide now to start planning your beer lover's getaway to Hawaii!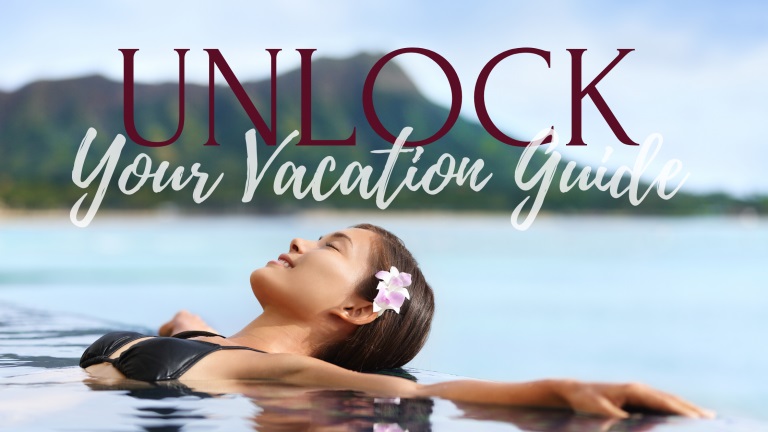 7 Oahu Breweries You Have to Check Out
Breweries and Bars and COVID-19 Guidelines
As rules and regulations consistently update and loosen, make sure to stay in the know on new information before heading to craft breweries, restaurants, and bars. You can learn about Hawaii's current mask mandates and business capacity restrictions here.
1. Maui Brewing Co. On Oahu
Indulge in some of the best beers in Hawaii when you visit Maui Brewing Company on Oahu. They have locations in Waikiki and Kailua, making a cold one convenient after a day of activities. Make sure to try out their food menu too, so that you can fuel your next adventures with island-inspired cuisine!
2. Lanikai Brewing Company
Don't miss the opportunity to check out the Lanikai Brewing Company tasting room! Swing by in the afternoon for a few beers at this quaint location in Kailua. You won't regret it.
3. Waikiki Brewing Company
In Hawaii, nobody does it better than the locals. If you're in the mood for a unique Oahu beer tasting, visit the Waikiki Brewing Company on Queen Street, and treat your taste buds to an Aloha Spirit Blonde Ale, a Black Strap Molasses Porter, or an Ala Moana Amber!
4. Kona Brewing Co.
Celebrate the spirit of "Aloha" with your friends and a chilled glass of beer in hand at Kona Brewing Co's Oahu location at the Koko Marina. Taste the flavors of Hawaii and admire the island's breathtaking beauty. If green-living is important to you, you'll be glad to know that this company values Mother Earth and brews their beer sustainably by using solar energy, and on-site gardens.
5. Beer Lab HI
From triple IPAs and mild ambers to sour ales, pale ales, and imperial stouts, the rotating menu at the Beer Lab in Honolulu keeps you on your toes. Experiment with different tastes and revel in the hoppy aromas that fill the air.
6. Honolulu BeerWorks
Support a local, beer-loving community at a friendly, neighborhood brewpub. Honolulu Beerworks makes the perfect location for laughing about fond memories and creating new ones, all while enjoying delicious, craft beers. Order the perfect bite to eat to accompany your drink and make the most out of your experience!
7. The Brewseum
For a unique experience, swing by the Brewseum which serves as a brewpub and a museum. Peruse Hawaiian WWII memorabilia while sipping on a pint of beer. Climb the stairs up to the second level and step into a 1940's-style speakeasy. After, watch the sunset in the distance while overlooking the island on the lanai.
Uber Home to Your Private Homes of Hawaii Vacation Rental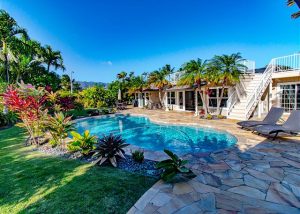 After a long evening of drinking tasty craft beers, chatting with friends, and making memories amid a gorgeous Hawaiian backdrop at one of the Oahu breweries, call an Uber back to your Private Homes Hawaii vacation rental. Our homes boast unparalleled comfort, breathtaking views of the surrounding ocean, and convenient access to all of the incredible things to do on the island.
Whether you're touring all the breweries on Oahu, exploring the surrounding waterfalls and beaches, or celebrating Hawaiian culture at an annual Oahu event, you'll be happy to return to our gorgeous Mala Huna property. Discover this oasis of a home for yourself and have the vacation of a lifetime. Check our availability and book your stay today!