If you've never been to Hawaii, you might not know that Hawaii weather changes very little from season to season. The temperatures generally stay in the 70s-80s during the day and around the 60s-70s at night. While the temperatures usually stay in that range, part of the year is drier, and part of the year is rainier, only giving Hawaii two seasons. Keep reading to learn about Hawaii's weather, the best season to visit, and great activities to explore year-round.
If you're planning a vacation to Hawaii, download our free Vacation guide to help you find all the best attractions, things to do, and the best places to eat! We give you our best recommendations and make the planning part easy! Download your copy today and get planning!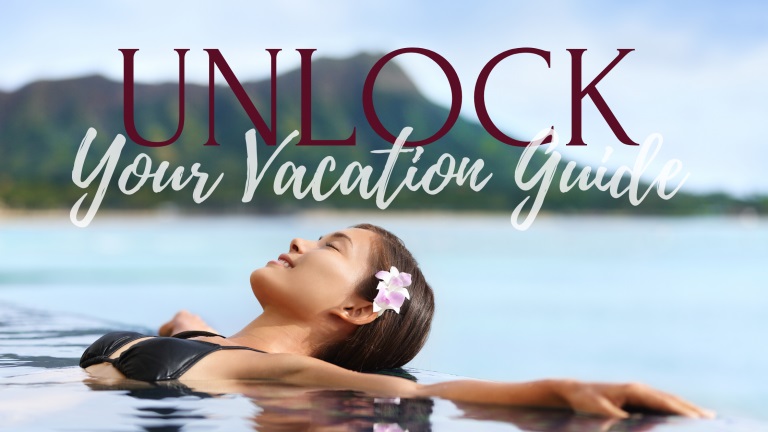 4 Seasons of Hawaii Weather
Hawaii in Spring
During the spring, Hawaii has less rain, and the temperatures are slightly warmer than in winter. It is a great time to visit if you don't mind the crowds of travelers. They start showing up for spring break vacations and prices tend to increase during this season.
The Honolulu Festival (Oahu) and Kona Brewers Festival (Big Island) are great things to do in the spring in Hawaii.
Hawaii Weather in Summer
In the early summer months, the temperatures get warmer, and the rain dwindles off, making the beginning of summer hotter and drier. But in July, there can be about an inch more rain, which again tapers off by August, one of the driest months in Hawaii.
In June, all five islands celebrate King Kamehameha Day with parades, ceremonies, and celebrations commemorating the legacy of King Kamehameha, who first united the islands. July brings the Prince Lot Hula Festival on Oahu, which celebrates hula with cultural presentations of Hawaiian culture.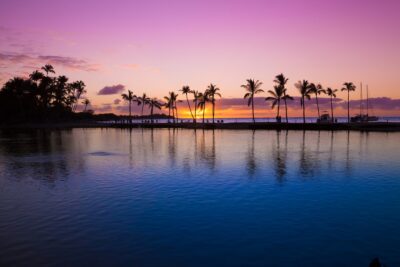 Hawaii in Fall
In the fall, the rains start increasing again, with early fall seeing around two inches. But by November, it could increase up to five inches, making it one of the rainiest months of the year. The temperatures slightly dip out of the 90s, but it is still relatively warm at night and during the day.
Some exciting events in the fall are the Hawaii Food & Wine Festival and the Kona Coffee Festival, along with various festivals on the other islands.
Hawaii Weather in Winter
By wintertime, temperatures are around the low 80s during the day and in the mid-60s at night. It is still rainy, with an average of about three inches in December. But it is a popular tourist time due to the colder temperatures in other states. So it tends to be a busier part of the year for Hawaii.
The Honolulu Marathon and PGA Golf Tournaments are in December and January if you like marathons and golf. Winter and spring tend to be great times to go whale watching since some species come to breed in the warmer waters around the Hawaiian islands.
Hawaii is a great vacation destination all year, with endless things to do to fill your vacation itinerary. To take advantage of vacation specials, travel in the slower months when tourism slows down. Many companies incentivize with discounts and deals. And if you don't have a preference for crowds and love particular festivals, then you can plan your vacation around those for an optimal vacation.
Stay in Luxury on Your Dream Vacation to Hawaii
If you're looking for the best places to stay in Hawaii, browse our beautiful rental properties on the Big Island and Oahu. We have stylish, unique private homes with great amenities. Get fully equipped kitchens, ocean views, and convenience to shops, restaurants, and attractions. Browse our vacation properties and book a stay today!