The Four Seasons Spa is in a luxurious resort located on the beautiful island of Hawaii. It is inside the Four Seasons Resort Hualalai Resort and offers a wide range of guest spa services, including massage therapies, body therapies, salon services, skin care therapies, and a sports club and wellness center. They only use natural, high-quality ingredients to give you the best to promote healing, relaxation, and peace while on vacation in Hawaii.
If you are planning a trip to Hawaii, get our free Vacation Guide packed full of the best activities to do. Get expert recommendations on local events, great restaurants to try, and things you must do to truly capture the essence of your Hawaiian vacation! Download the free guide and start making your plans today!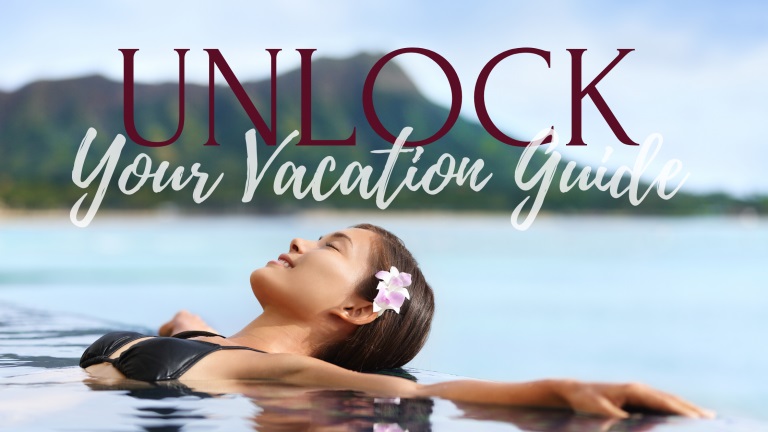 7 Amazing Four Season Spa Services
Massages
The Four Seasons Resort Hualalai has a great selection of massage options like Swedish massage, deep tissue massage, and hot stone massage. Or there are also more specialized ones like the Lomi Lomi, a traditional Hawaiian massage. And the Ashiatsu is a Japanese-style barefoot technique where the therapist uses their feet for deep foot massage. And another option is the Thai massage, which uses gentle stretching and pressure point massage to help relieve tension and increase flexibility. A perfect activity after a day of Big Island golf!
Body Therapies
If you want to refresh, rejuvenate, or enhance your skin, indulge in one of their sensuous body therapies to give your skin a glow-up! Choose from body wraps, scrubs, and hydro therapies to make your skin feel great. You can also get spray tan services perfect for when you want to spend the day on the beach!
Four Season Spa Salon Services
For special occasions, like a special dinner or a wedding, you may need salon services for your hair and nails. Four Seasons has a variety of services for haircuts, hair coloring, and styling, as well as unique bridal hair designs. Get manicures, pedicures, and enhancements like nail art design or French Polish. Bring your little ones for hair and nail care as well!
Skin Care Facial Therapies
Choose from various facials to give your face a lift from premature aging, sun damage, or loss of vitality. Each one is designed to provide your skin with different benefits. The high-quality ingredients in these facials help with any issues you may be having. For instance, they help to relieve dryness, irritation, wrinkles, or dullness. Brightening eyes and lip treatments are also available.
Four Seasons Spa Fitness and Wellness
Join a class at the Sports Club & Wellness Centre to stay fit, flexible, and calm while on vacation. They offer group and private classes for guided meditation, yoga, Pilates, swimming, and ocean sports. Or you can swim laps in the pool, play tennis, or play a round of golf! Lessons are available if you want to improve your game!
Maternity Massage Services
If you are expecting a baby, the spa has the perfect services for aching, tired muscles. Get specialized massages like the Hapai Prenatal Massage that can relieve tension in your back. Or the Tired Legs Massage and the Neck and Shoulders massage to help improve relaxation, sleep, and even digestion.
Wellness Services
Global Wellness Therapies include acupuncture, cupping therapy, physical therapy for long-term chronic pain or injuries, chiropractic therapy, craniosacral therapy, and reiki. These therapies aid you in healing and recovery from different issues you may face. They also promote calmness and relaxation and help improve sleep, aiding healing.
Get the Max Out of Your Hawaiian Stay at the Four Seasons Spa
The Four Seasons Resort Hualalai Spa is a premier experience with many great activities that brings your Hawaiian getaway to the next level of luxury. If you want access to this resort, book a vacation rental with Private Homes Hawaii, and you will have special access for your stay. Check for details in the property listings for more information.
Relax in Luxury in a Private Homes Hawaii Beach Rental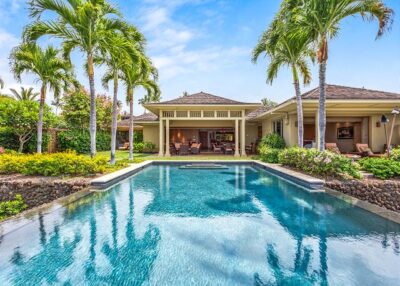 After enjoying the Four Seasons Spa, come back to luxury in one of our beautiful, relaxing rentals to extend that feeling of calm and comfort. Our properties are located across the Big Island and come with top-notch amenities like oceanside views, fully equipped kitchens, and all the necessities to make you feel at home.
We also feature locations close to great restaurants and the attractions you want to see most. Browse our available properties to find the perfect vacation rental for your trip, and book your vacation today!