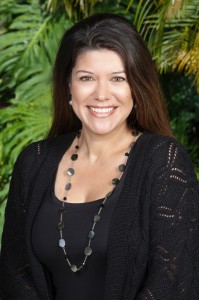 Lisa Schultz began her career in Operations Management both in the private and non-profit sectors. She spent 13 years in the Financial Services Industry managing staff, office operations, compliance and IT systems. She decided to make a transition to the non-profit arena and for another 7 years gained a wealth of experience in contracts, grants, human resources and finance.
Lisa currently serves as a Property Manager in Private Home Hawaii's long-term and short-term leasing division. She also assists with Office Operations to support the Private Homes Hawaii Oahu Branch and has done so for 9 years.
Lisa was born and raised on the Windward side. In addition to her work in real estate, Lisa is a fulltime wife and mother to a house full of men – 3 boys and her husband Jeff. Lisa feels the role that has prepared her the greatest for property management has been taking care of her very own household, as well as her desire to serve others. She enjoys making connections with her clients, taking care of their homes, finding tenants housing and getting things fixed! In her leisure time, Lisa spends time with her `Ohana, which includes 5 English Staffordshire Bull Terriers and 2 family horses. She also enjoys teaching Sunday School, entertaining, shopping and camping.